Travel/Transportation
The Embassy Suites Downtown Lincoln is less than 5 miles from the Lincoln Airport and adjacent to Interstate 80.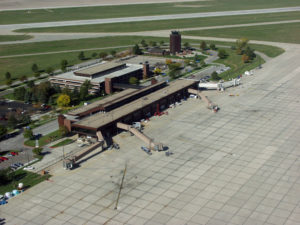 There is a complimentary airport shuttle from the Lincoln Airport to and from the Embassy Suites.  It is available for guests based on availability from 5AM-12AM. Please call 402-474-1111 to make arrangements.  See note below on accessibility.
You may also fly into Eppley Airfield in Omaha, NE.  The Eppley Airfield is about 1 hour (62 miles) form the Embassy Suites.  They have rental cars and a couple of shuttles that will take you from the airport to Lincoln.  You can get more information on the ground transportation by clicking on the type your are interested in above.
NOTE ON ACCESSIBILITY:
The Embassy Suites shuttle is not wheelchair accessible. If you need accessible transportation from the airport to the Westin, please contact Heather Brethouwer at 402-474-1111 when you make your hotel reservations, to arrange a pick-up time. Please have your flight information with you when you call. She will also arrange for a shuttle to take you back to the airport.