Renewing Hope,
Restoring Productivity
The vision of AgrAbility is to enhance quality of life for farmers, ranchers, and other agricultural workers with disabilities.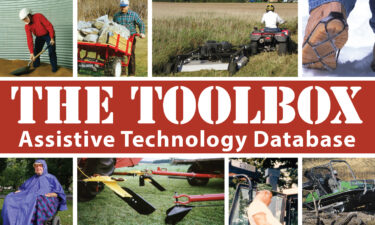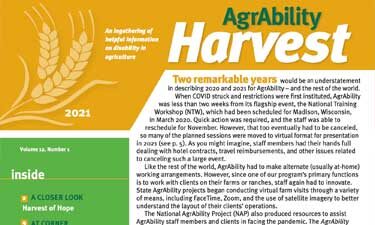 AgrAbility Harvest is an annual newsletter that highlights the activities and impacts of AgrAbility, and is designed for anyone with an interest in topics related to agriculture and disability.
What AgrAbility Means to Me
Agricultural workers share stories about how AgrAbility has impacted them and their families.
Eric Beckman was injured in a truck rollover, which resulted in quadriplegia. AgrAbility, his family, and other supporters were able to help him get back into farming.
Subscribe to get the latest updates from AgrAbility