Project Director: Bill Field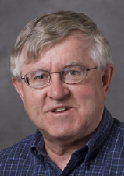 Responsibilities: The PD is directly responsible for oversight of the NAP, including management of Purdue personnel involved, fiscal management, reporting, accountability issues, and liaison activities with funded affiliates and USDA-NIFA Project officer.  The PD is available to all of the state and regional AgrAbility Projects (SRAPs) for program consultation and acts as liaison to the evaluation team at Colorado State University.  The PD reviews all NAP resources prior to release and participates in the National Training Workshop and other training/networking activities.  The PD chairs the National Project Advisory Team and ensures that strategic planning findings are incorporated into annual project renewal plans.

Qualifications:  Professor Field established the Breaking New Ground (BNG)Resource Center in 1979 and has provided leadership to it for the past 38 years.  He has been involved in all aspects of BNG's programming, including the development of resources, conducting research, designing adaptive aids, and providing on-site services to farm and ranch families dealing with disabling conditions.  Between 1990 and 2000, Dr. Field was the PD for the NAP, prior to its relocation to the University of Wisconsin.  During that period, the AgrAbility Program grew from 8 SRAPs to 18.  Over the past two decades, Dr. Field has managed millions of dollars in grants, contracts, and gifts relating to rural disability issues.  These include grants from Deere and Company, NIDRR, RSA, USDA-NIFA, CDC, Indiana Department of Vocational Rehabilitation, NEC Foundation of America, and CHS Foundation.  He has participated in rural disability-related events in most U.S. states, four Canadian provinces, and several foreign countries.
Project Manager: Paul Jones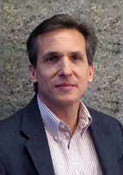 Responsibilities: The NAP Project Manager (PM) is responsible for day-to-day management of operations and Purdue staff and for project coordination with the staffs of NAP subcontractors, unfunded collaborators, and each of the SRAPs. The PM seeks to ensure good working relationships between the NAP, SRAPs, and all NAP collaborators and stakeholders. The PM coordinates annual reporting activities of the NAP, the design of new educational resources, webinars, and the NAP's online presence, in collaboration with the NAP IT specialist.

Qualifications: Paul Jones has been an AgrAbility staff member since 1998, manager of the BNG Resource Center since 2000, and manager of the national AgrAbility Project since 2008.  As manager of the Resource Center, he has been involved in the development of all resources over the past 17 years, including several that have received national awards. 
Assistive Technology Specialist: Steve Swain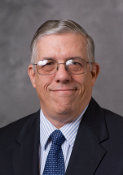 Responsibilities: The assistive technology specialist helps promote RESNA certification of SRAP staff members in order to enhance the level of services being provided, assists with the development of new resources on self-employment for AgrAbility customers utilizing VR resources, coordinates the Assistive Technology Community of Interest, and acts as the NAP liaison to RESNA.

Qualifications: Mr. Swain has more than 12 years of experience providing direct services to farmers impacted by disabilities. He is a member of RESNA, a RESNA-certified Assistive Technology Practitioner, and has worked directly with Indiana Vocational Rehabilitation Services to develop self-employment business plans for farmers exploring alternative sources of income.
Underserved Populations Outreach Coordinator: Chuck Baldwin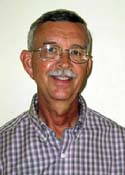 Responsibilities: The Special Populations Outreach Coordinator (SPOC) is responsible for identifying and maintaining contacts with underserved populations in agriculture and with organizations that assist them. Such populations include African American, Native American, and Hispanic/Latino agricultural workers. The SPOC represents AgrAbility at events geared toward these populations. This staff member also encourages participation by underserved populations in AgrAbility events. The SPOC works closely with Extension professionals representing such constituents, including 1890 and 1994 land-grant universities.

Qualifications: Chuck Baldwin has spent the majority of the last 32 years in cross-cultural work, primarily in western and central Africa. His responsibilities involved public speaking, fund-raising, teaching, leadership development, mentoring of leaders, and fostering relationships across a wide range of national and ethnic lines. For 16 of those years he was an organization's regional director over 12 countries.
Veteran Outreach Coordinator: Cindy Chastain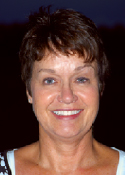 Responsibilities: The Veteran Outreach Coordinator (VOC) is responsible for networking with SRAPs and other relevant organizations to improve opportunities and outcomes for farmer veteran AgrAbility clients.  The VOC represents AgrAbility at various veteran- and agriculture-related events, assists in planning and conducting AgrAbility's veteran's initiatives, and serves as a consultative resource for SRAP's.  This staff member is also responsible for providing and updating resource information pertinent to farmer veterans and beginning farmer veterans.  The VOC works closely with the Farmer Veteran Coalition and other veteran organizations.

Qualifications: Cindy Chastain has a strong background in both the military and agriculture. She grew up on a family farm in Indiana and later earned a bachelors degree in animal sciences from Purdue, where she participated in ROTC. Cindy then served as an Army officer for more than 31 years, including service as Deputy Commander of the 1-19th Agribusiness Development Team from 2008-2010, which was deployed to Afghanistan in 2009-2010. She continues to function as president of Chastain Farms in Crawfordsville, IN.
Project Assistant: Denise Heath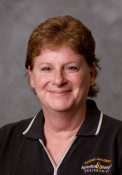 Responsibilities: The project assistant provides information management services for the project, including report preparation, mailing list maintenance, and data management.

Qualifications: Denise Heath has served as the information processing systems operator for the Breaking New Ground Resource Center for more than 25 years. She has carried out numerous responsibilities, including the design of brochures, fliers, pamphlets, newsletters, and other materials; created complex documents, including technical research articles, proposals, and manuals; and served as the main receptionist for BNG.
Information Technology Specialist: Richard Fox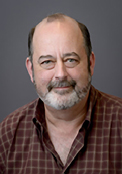 Responsibilities: The Information Technology Specialist is responsible for maintaining the NAP web site, troubleshooting problems, and answering staff and customer questions.  The IT Specialist is also assisting in the collection of SRAP demographic data through setting up database driven web forms.

Qualifications: Richard Fox has been working in the IT field at Purdue for more than 27 years. His responsibilities include answering staff questions and setting up/maintaining many different servers. Richard has developed database-driven web pages for 20 years using multiple database formats.
Goodwill of the Finger Lakes Team: JoBeth Rath, Tess McKeel
Responsibilities: In 2012, Goodwill of the Finger Lakes (GWFL) assumed leadership of Goodwill's role on the NAP, which began in 2008 with Goodwill Industries International. Although it is a local Goodwill affiliate, GWFL represents the NAP on a national scale. The GWFL team will continue the work to connect SRAPs with the nationwide network of Goodwill affiliates and will lead the NAP Networking Committee to help SRAPs develop mutually beneficial relationships with a wide variety of organizations. Other significant initiatives include planning and conducting of regional AgrAbility workshops, coordinating at least two webinars per year, and providing AgrAbility staff with expert information on visual impairments, one of the specialties of their organization. The GWFL 2-1-1/LifeLine Contact Center will answer the phones for those seeking AgrAbility assistance and information outside of traditional business hours, providing a 24/7 live answer for NAP callers.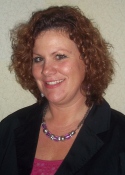 Qualifications:  JoBeth Rath is the Director of Workforce Development for Goodwill of the Finger Lakes and the Association for the Blind and Visually Impaired., As such, her main goal is to connect individuals who have barriers to employment with the training and support necessary for them to become employed, and be positive contributors to their families and communities. JoBeth studied business management at Purdue University and human resource management at SUNY Empire State College, becoming a senior professional in human resources. JoBeth was a facilitator for the BEST Center at Genesee Community College, and currently leads the GWFL Workforce Development initiatives, including participation in the National AgrAbility Project.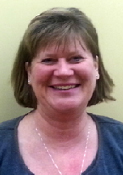 Qualifications:  Tess McKeel has been with Goodwill of the Finger Lakes since 2011. In her role as a store manager, she helped to employ people with barriers to employment, and she has since joined the Workforce Development team as a Workforce Development Specialist. She received her bachelor and master degrees in education from SUNY at Geneseo and spent many years in the early childhood education field. Prior to coming to Goodwill, Tess was a specialist in Pennsylvania for the Keystone STARS program where she had a caseload of several early childhood education centers. Her job was to help the centers develop and maintain continuous improvement plans and to monitor their grant monies received from the state..
Colorado State University Extension Quality of Life Program Impact Study: Bob Fetsch
Responsibilities: The CSUE Evaluation Team will collaborate with 15-plus SRAPs to collect pretest-posttest McGill Quality of Life (MQOL) data and Independent Living and Operating Survey (ILOS) data from 200 AgrAbility clients to identify changes they make during their time with AgrAbility. The CSUE Evaluation Team will partner with the UIUC Evaluation Team to identify and collect pretest-posttest MQOL and ILOS data from at least 100 farmers and ranchers with disabilities who do not receive AgrAbility services. Fetsch will analyze the data and will provide leadership in reporting, presenting, and writing comparison group results for publication in refereed journals.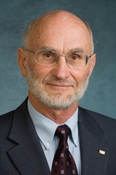 Qualifications: Dr. Robert J. "Bob" Fetsch grew up on a small Holstein dairy farm in North Texas. He earned a Ph.D. in Guidance and Counselor Education from the University of Wyoming. He has conducted numerous Extension program evaluation studies and has published 46 refereed journal articles. He has served as project director for the Colorado AgrAbility Project for 15 years and has served as Chair of the NAP Evaluation Committee for 6 years. He is deeply committed to the AgrAbility mission which is to enhance and protect quality of life and preserve livelihoods.

APRIL – The Association of Programs for Rural Independent Living: Billy Altom and Sierra Royster
Responsibilities: APRIL is a national membership organization dedicated to advancing the rights and responsibilities of people with disabilities living in rural America.  APRIL provides leadership and resources on rural independent living through a national network of rural centers for independent living, programs and individuals concerned with the unique aspect of rural independent living.  The goal of APRIL is to work together to find solutions to common problems and to bring rural issues in independent living into focus on the national level. The APRIL team will work toward coordinating services between its membership and AgrAbility, disseminating AgrAbility information to its members, and enhancing AgrAbility's knowledge of services available at rural centers for independent living.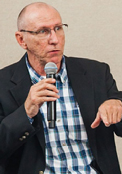 Qualifications: Billy Altom is the Billy Altom is the executive director of APRIL. He is also is a member of the Rural Transportation Policy Group of the National Rural Assembly, the National AgrAbility Advisory Committee ,and the Transportation Equity Caucus.  He recently served as chair of the Rail Vehicles Access Advisory Committee of the United States Access Board and continues to work with Amtrak to ensure accessibility to all their amenities.  He also represents APRIL as a member of the National Disability Leadership Alliance, as well as serving on numerous other committees.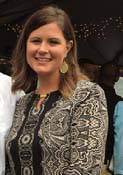 Qualifications: Sierra Royster is the youth programs coordinator for APRIL She works nationally to create bridges for the service gaps in the disability community and develop training tools and programs that will assist youth and young adults with disabilities in being included not only in their local community, but to the disability community at large. As a person with a systemic disability and with education in recreational therapy, she has worked with people of all ages and abilities. Previously to this position, she worked at a center for independent living. She has coordinated state and national level events and trainings for people with disabilities to continue to grow the next generation of independent living.
Consultants
Farmer Liaison: Ed Bell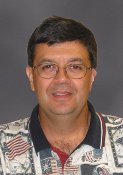 Responsibilities: The Farmer Liaison (FL) is available to the SRAPs for media interviews, awareness presentations, and marketing opportunities.  The FL is also available to SRAPs and agriculture-related organizations/agencies for training, education, and support, such as staff training, consumer workshops, trade shows, and other areas where his expertise would be advantageous.

Qualifications: Ed Bell has been associated with the Breaking New Ground Resource Center since 1992 as a client and farmer-consultant, Barn Builder Peer Support Network member, and owner/operator of Bell's Strawberry Farm. He is founder and former executive director of a rural independent living center, a professional public speaker, and a consultant/account executive for The Standing Company. Mr. Bell has conducted professional trainings and presentations on both the state and national levels.
Evaluation Consultant: Brian French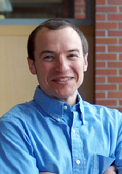 Responsibilities: The Evaluation Consultant will coordinate the Annual Staff Needs Assessment, conduct the evaluation of the National Training Workshop, and lead efforts to develop a set of core competencies for AgrAbility staff members.

Qualifications: Brian French is professor of educational psychology at Washington State University and  director of its psychometric laboratory and of the WSU Learning and Performance Research Center.  His research focuses on educational and psychological measurement issues. The first area concerns the application of psychometric methods to gather score validity evidence for instruments. The second area, informed by the first, is the use of methodological studies to evaluate and improve methods in terms of efficiency and accuracy used to gather test score validity evidence. Dr. French teaches courses in measurement/psychometrics, statistics, research methods, and quantitative methods.
Occupational Therapy Consultant: Carla Wilhite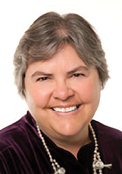 Responsibilities: The Occupational Therapy Consultant will help advance awareness of AgrAbility among the OT community and assist in developing AgrAbility resources that relate to OT issues, including technical reports, journal articles, and webinars.

Qualifications: Carla Wilhite is assistant professor of occupational therapy in the University of New Mexico Department of Pediatrics. She focuses on agricultural health and physical rehabilitation issues of farmers and ranchers with disabilities, health challenges, or aging concerns. Carla has also been a staff member with the Colorado and Oklahoma AgrAbility Projects and has been the president of the New Mexico Occupational Therapy Association since 2013.
Vocational Rehabilitation Consultant: Steve Etheridge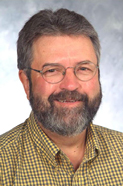 Responsibilities: The Vocational Rehabilitation Consultant will serve as a resource for AgrAbility staff members who need guidance with VR-related issues. He will also help to coordinate at least one webinar annually that address VR issues and help ensure that VR topics are addressed during the National Training Workshop.

Qualifications: Steve Etheridge is a certified rehabilitation counselor (CRC) with master's degree in vocational rehabilitation from the University of Wisconsin-Stout. He worked for 40 years in employment and training with the last 20+ years as a vocational rehabilitation counselor for the state of Indiana. Steve managed a general case load in rural northeast Indiana with a specialty in traumatic brain injury (TBI) and served on the Indiana VR Commission and the VR TBI Advisory Board in advisory capacities. For more than 10 years, he has been an advisory team member for the Breaking New Ground/Indiana AgrAbility Project.