Pre-Conference: Monday, March 24: 1:00 pm - 4:00 pm
$25 Fee
OPTION 1- Madonna Rehabilitation Hospital
Madonna Rehabilitation Hospital is one of the nation's foremost providers for medical and physical rehabilitation for adults and children.  Madonna specializes in complex medical, traumatic brain injury, spinal cord injury, pulmonary conditions, severe stroke, other neurological conditions and pediatric rehabilitation. $25 Fee                                                            
OPTION 2- UNL East Campus                                                                                                           
You will visit three places on the UNL East Campus- The Bee Lab, Backyard Farmer and the Dairy Store.   Learn about the research being done for bees,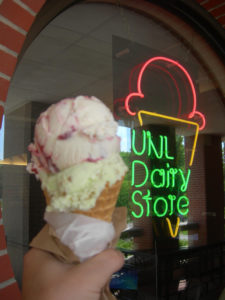 topics from insect pests and disease, turf, and fruits and vegetables, as well as landscape design and general horticulture topics, and learn how cheese and ice cream is made at UNL's onsite dairy plant.   $25 fee                 
Post-Conference: Thursday,  March 28: 7:30 am - 5:00 pm
$50 Fee, lunch included - Tours subject to change
Tour 1 (Full Day Tour) 7:45 am-4:30 pm
Robinette Farms, Rock Creek Aquaculture, Aaron Bock Farm, and Boiler Brewing Company: On the tour you will visit AgrAbility clients with cattle, shrimp, chickens, and vegetable production. The tour's final stop will be a craft brewery.
Tour 2 (Full Day Tour) 7:30 am- 5:00pm-Cancelled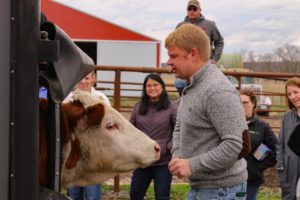 Tour 3 (Full Day Tour) 9:30 am- 5:00pm
HETRA, Midwest Hop Producers and Kimmel Education and Research Center:  On the tour you will visit an equine therapy center; hops production, and a research and education center.
Tour 4 (Full Day Tour with ½ day drop off at 12:45 pm) 7:45 am-5:00 pm
UNL Innovation Campus, Big Red Worms, Ficke Cattle, and Anchor Meadow Farms:  On this tour you will visit the Food Innovation Center, the Greenhouse Innovation Center, the Biotech Connector and the Innovations Connector on UNL Campus. There will be a 12:45 drop off after having lunch on campus. You will then tour worm composting, and AgrAbility client, veteran owned cattle, bees, and hogs.
Tour 5(Full Day Tour) 7:30 am- 5:00pm
Grow with the Flow, Raising Nebraska at Fonner Park, and Gary Bader & Sons Feedyard: You will experience aquaponic horticulture, interactive exhibits at Raising Nebraska, and an AgrAbility client owned feedyard.  Please note that the title on the registration site was not able to be adjusted for the change to Grow with the Flow instead of Crane Meadows Nature Center.  The above description lists the correct tour stops.