Due to the circumstances surrounding the corona virus, the NTW had been postponed.  The new dates for the NTW are now November 30th - December 3rd, 2020.  We will still be at the Madison Concourse Hotel.  More information will be coming soon.  If you have any questions, please contact Tess McKeel at tmckeel@goodwillfingerlakes.org or 585-447-9015.
Join us November 30th -December 3rd, 2020 in Madison, Wisconsin for the 2020 AgrAbility National Training Workshop, the premier training event addressing issues of disability in agriculture.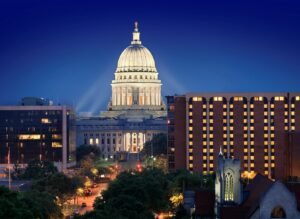 Professionals and consumers from all over the country will participate in four days of plenary sessions, breakouts, tours, networking, and special events.
This year's conference headquarters is the Madison Concourse Hotel in downtown Madison.  The Madison Concourse Hotel is located in the heart of downtown Madison, just 5 miles from the Dane County Regional Airport.