Unfortunately, due to the continuing Covid-19 pandemic, we are not going to be able to hold the 2020 AgrAbility NTW.  Because of the current situation in WI, and specifically Madison, the Madison Concourse Hotel is not able to host any groups larger than 10 people, and they do not foresee that changing enough in the near future to plan on hosting our group of 200-250 people in Nov/Dec.   
We are hoping to plan in-person trainings for 2021 and will continue to communicate details for those as they become available.  If you have any questions, please contact Tess McKeel at tmckeel@goodwillfingerlakes.org or 585-447-9015.
 2020 AgrAbility National Training Workshop, the premier training event addressing issues of disability in agriculture.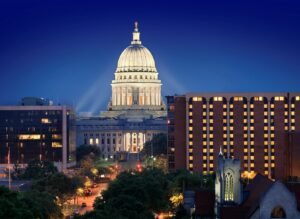 Professionals and consumers from all over the country will participate in four days of plenary sessions, breakouts, tours, networking, and special events.
This year's conference headquarters is the Madison Concourse Hotel in downtown Madison.  The Madison Concourse Hotel is located in the heart of downtown Madison, just 5 miles from the Dane County Regional Airport.