AgrAbility Regional Training Workshop
Manhattan, KS             November 16-18, 2021
                     Hilton Garden Inn 
      410 S. 3rd Street, Manhattan, KS 66502

Registration will be open through November 10th.
The first 2 days of presentations will focus on farmer stress, working with Vocational Rehabilitation, working with veterans, business planning and helping farm families recover from a crisis.  The third day will feature a tour of local agricultural businesses.  
See the agenda and session descriptions HERE - coming soon
Federal per diem nightly rate of $96 is available at the Hilton Garden Inn through 10/23/2021.  You can reserve a room by clicking hotel name above.  After clicking "Book a Room", it automatically defaults to all nights available.   Please make sure that you edit the dates to only the nights that you will need.  You can also call the hotel at 785-532-9116.  Let them know that you are with the AgrAbility Regional Training and our group code is AART.
The hotel does have a shuttle from the Manhattan Regional Airport.
For questions about the workshop, please contact National AgrAbility Partners at Goodwill:
Tess McKeel: tmckeel@goodwillfingerlakes.org, 585-447-9015 or JoBeth Rath: jbrath@goodwillfingerlakes.org, 585-402-2059
---
The 2020/2021 AgrAbility NTW is going virtual!
Tuesdays:  February 2 - August 31, 1:00 p.m. ET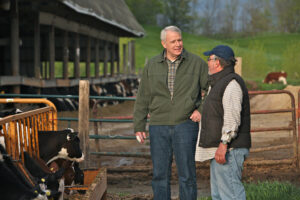 Sessions will be presented through Zoom and will last 1-1.5 hours.  These sessions will be open to anyone interested.  More information here.
If you have any questions, please contact Tess McKeel at 585-447-9015 or tmckeel@goodwillfingerlakes.org.
---
Look for AgrAbility at many of the following national events:
2021