Funded Grant Partners


Breaking New Ground Resource Center, Purdue University


Since its inception in 1979, the Breaking New Ground Resource Center, Purdue University in Purdue's Department of Agricultural & Biological Engineering has become internationally recognized as the primary source for information and resources on rehabilitation technology for persons working in agriculture.
---
Goodwill of the Finger Lakes
Goodwill unites caring and social entrepreneurship to make the communities they serve better places to work and live. Specifically, Goodwill of the Finger Lakes comprises a 20-county territory in New York State. The mission of Goodwill of the Finger Lakes is to prepare and empower people with barriers to independence to be self-sufficient and contribute to their families and communities. They fulfill their mission by providing unique job training & employment opportunities in their retail stores, donation centers, state-of-the-art call center, and food service program. Headquartered in Rochester, NY, Goodwill of the Finger Lakes employs over 500 people.
---

APRIL
www.april-rural.org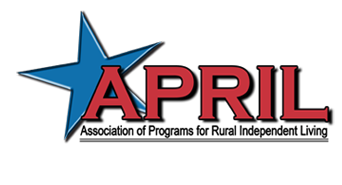 APRIL is a national membership organization dedicated to advancing the rights and responsibilities of people with disabilities living in rural America. APRIL provides leadership and resources on rural independent living through a national network of rural centers for independent living, programs and individuals concerned with the unique aspect of rural independent living. The goal of APRIL is to work together to find solutions to common problems and to bring rural issues in independent living into focus on the national level. The APRIL team will work toward coordinating services between its membership and AgrAbility, disseminating AgrAbility information to its members, and enhancing AgrAbility's knowledge of services available at rural centers for independent living.
---
Colorado State University Evaluation Team
http://agrability.agsci.colostate.edu/
The CSU Evaluation Team collaborates with 17-plus state AgrAbility projects to assist AgrAbility in achieving its mission to enhance quality of life for farmers, ranchers, and other agricultural workers with functional limitations. CSU collects matched pre-test and post-test McGill Quality of Life data and Independent Living and Working (ILW) data from more than 225 new AgrAbility clients to identify changes they make during their time with AgrAbility.
---

Washington State University
Washington State coordinates the Annual Staff Needs Assessment, conducts the evaluation of the National Training Workshop, and leads efforts to develop a set of core competencies for AgrAbility staff members.
---
Non-funded Collaborating Organizations
RESNA
www.resna.org





The Rehabilitation Engineering and Assistive Technology Society of North America (RESNA) is a professional society for individuals and organizations interested in technology and disability. The purpose of RESNA is to contribute to the public welfare through scientific, literary, professional and educational activities by supporting the development, dissemination, and utilization of knowledge and practice pertaining to rehabilitation and assistive technology so that all citizens can achieve the highest quality of life.
---
National FFA Organization
www.ffa.org





The National FFA Organization is dedicated to making a positive difference in the lives of students by developing their potential for premier leadership, personal growth and career success through agricultural education. The National FFA Organization operates under a Federal Charter granted by the 81st Congress of the United States, and is an integral part of public instruction in agriculture. The U.S. Department of Education provides leadership and helps set direction for the FFA as a service to state and local agricultural education programs.
---
Farmer Veteran Coalition
www.farmvetco.org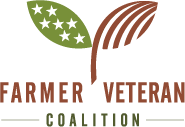 The mission of the Farmer Veteran Coalition is to mobilize veterans to feed America. They cultivate a new generation of farmers and food leaders and develop viable employment and meaningful careers through the collaboration of the farming and military communities. Their services include providing assistance in obtaining funding, administering the Homegrown by Heroes brand, coordinating educational events, and maintaining a nationwide network of veteran farmers farmer veterans.
---
Northwestern University Rehabilitation Engineering Research Center for Prosthetics & Orthotics
www.medschool.northwestern.edu/depts/repoc/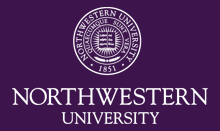 The Northwestern University Rehabilitation Engineering Research Center for Prosthetics and Orthotics is dedicated to the improvement of prostheses (limb replacements) and orthoses (external orthopedic braces), to the improved fitting and manufacturing of these devices, and to the improved understanding of human/device interactions. The Center is located in Chicago as part of the University's Feinberg School of Medicine and in close proximity to the hospitals of the McGaw Medical Center. This environment fosters direct clinical interactions and applications of the prosthetics and orthotics research.
---
Val Farmer
www.valfarmer.com

Dr. Val Farmer is a psychologist, newspaper columnist, speaker, husband, and father of seven. He has become a major voice in the area of rural psychology. Dr. Farmer's range of topics and the sound values that underpin his columns give practical, useful insight.
---
NARIC
www.naric.com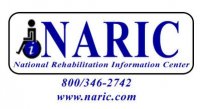 The National Rehabilitation Information Center (NARIC) has the core mission to collect and disseminate the results of research funded by the National Institute on Disability and Rehabilitation Research (NIDRR). Over a quarter of a century, that mission has expanded to providing information services and document delivery to the disability and rehabilitation communities across the United States. NARIC's online databases contain more than 30 years of collecting, organizing, and maintaining the most current information in the field. What started as a small collection now includes more than 70,000 documents and journal articles.
---
RTC Rural
rtc.ruralinstitute.umt.edu





The Research and Training Center on Disability in Rural Communities (RTC:Rural) was established in 1988 as part of the Rural Institute at The University of Montana. RTC:Rural is funded by the National Institute on Disability and Rehabilitation Research to improve the ability of persons with disabilities to live independently in rural America. RCT:Rural organizes and implements a comprehensive, integrated program of research and training, and represents rural issues to agencies, organizations, and programs addressing disability issues.
---